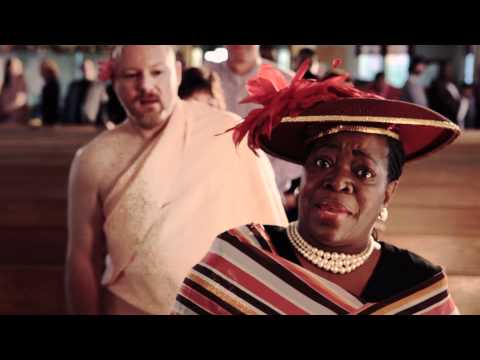 It's hard to know where to start. But then, one doesn't really need to comment on this ad equating Pepsi and Doritos with the Holy Sacrament. The ad speaks for itself. I'm sure the ad departments didn't see the harm. Christians have a sense of humor, and Catholicism in particular has always been good a laugh.
But I will say this. Christianity is far more interesting than corn chips and cola, so it is not surprising that the ad's creators would borrow some vivid imagery to prop up their inherently dull fare. I am surprised, though not shocked, that nobody in authority was able to recognize that this was a disaster in the making.
UPDATE: The video above has now been labeled "private."  It can still be seen here, however.  Adweek says the actor playing the priest conceived the spot and says critics have misconstrued it, claiming that because the snacks were not consecrated they are just . . . well, snacks handed out by the priest.  Sure. Note Adweek's conclusion that the production company still wins big.  What's that again?  A production company looks good by creating an ad that makes its client look bad?